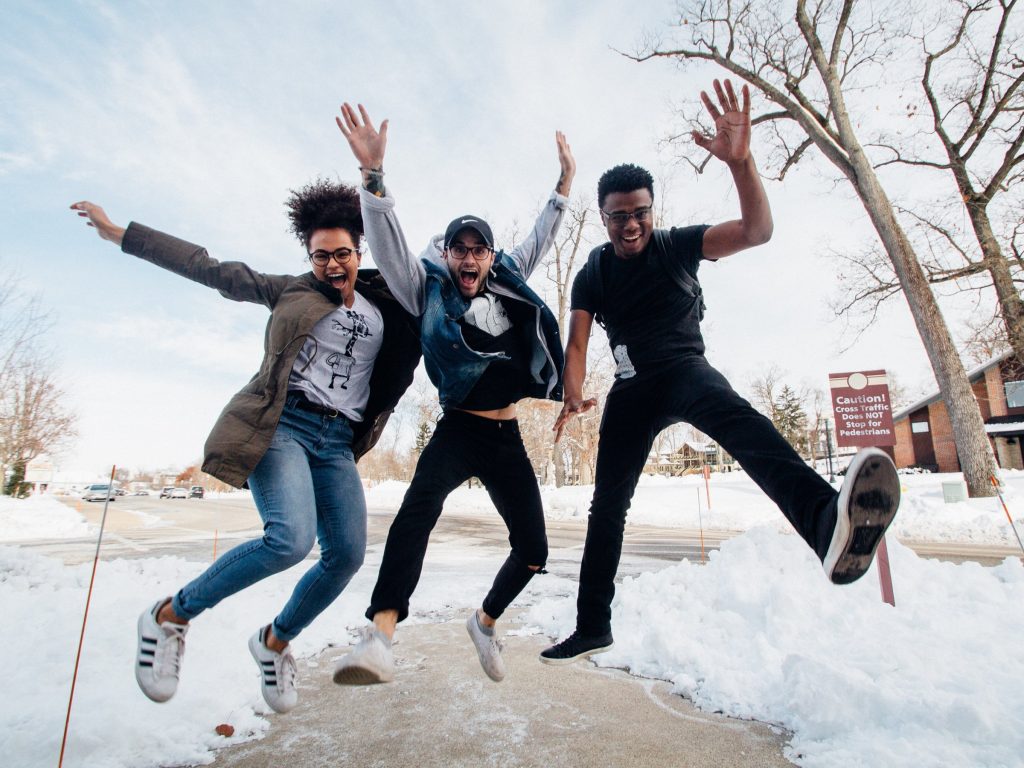 What is youth empowerment and why is it necessary for Guyana?
For any economy in the world to brag about its success, the youth which form majority of the populations have to be empowered. Guyana isn't going to be an exception because one-third of its population is made of young people between the age of fifteen to thirty-five. That is according to written reports in the past years. Those reports reveal that the youth from Guyana are suffering from many developmental setbacks. Those setbacks include unemployment, poverty, ignorance/illiteracy, underemployment among others. Guyana's economy faces difficulties in efforts to make progress as those issues that affect its youth directly influence the progression.

What is youth empowerment?
Youth empowerment is the process of assisting the youth to become informed and be in a position to take actions for themselves and others through the change in attitude, cultural beliefs and fundamental processes. Youth empowerment is viewed as a pathway to achieve populations equity, encourage democracy and enhance citizen participation in matters that concern governments. Among the issues of focus towards youth empowerment are youth activism, youth rights, youth-led media, youth participation in the country's development decision and formation of youth councils. Major political parties found in different democracies of the world always strive to include youth agenda in their manifestos. Besides the democracies, the United Nations Convention has a youth empowerment tenet embedded in the child rights, and it forms the basis of its operations.

According to Jain (Executive Director of Tula's Institute) Youth empowerment is essential in Guyana for the following reasons;

• Reduction of the poverty levels
Youth empowerment involves the enhancement of the skill the youth have through various programs including education. Those skills will help them to find jobs or become self-employed. As a result, the young people will be in a position to become independent and earn a leaving. They will also be in the position to support their families which will reduce poverty among the populations.

• Reduce ignorance and illiteracy levels
Youth empowerment through education will help Guyanese population to become educated while shunning away ignorance. Thus the youth will be in a position to take responsibilities and work on initiatives that will help progress their communities. That will also motivate the rest of the people to seek education as it associates with independence and economic power. The educated youth among the populations will also serve as role model and counter ignorance.

• Good governance
Empowering the youth and involving them in decision making will help to promote ethical leadership. The young people will be in a position to take responsibility for the actions as they will feel part of the process to develop better leadership. They will realize that if the administration fails they will also be failing. Such a realization will instill in them the need for challenging their status quo through seeking leadership position and becoming educated.

• Reduction in crime
Empowering the youth implies sharpening their skills and making them become responsible decision makers. That can be done through education and provisions of financial support to encourage entrepreneurial skills. That will mean that the youth in Guyana will develop independence as a result. Education knowledge will help young people create productive ways of supporting themselves together with their families without having to engage in crime. They will develop the capability of being able to judge between what is morally right and wrong. Most of them will stay away from crime while those who engage in self-employment initiatives will create employment opportunities for others. In the long run, everyone in the community will be working hard to improve themselves leading to a reduction in unemployment levels. There will be less involvement in crime as the youth population will now be more informed.